Automotive Roadside Assistance By Golden Towing Pros
Golden Towing and their network of licensed affiliates experts is one of the best automotive towing service providers in Texas auto towing industry, as the automotive towing still has not yet become common. It runs automotive repair facilities through its repair stations and its mobile repair vans and trucks are also well equipped with latest detection and repair system, operated by skilled and licensed technicians. Such automotive repair machines enable the detection and repair process more error-free than manual service. Golden Towing and their network of licensed affiliates experts operate an automotive repair system combining both professional experts and machines. It produces such rare service in the same price that others charge for the service. This kind of service lessens time which is invaluable both to the clients and providers.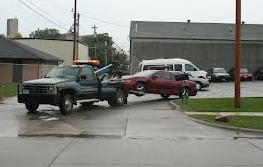 Quickest Car lockout service
Apart from other roadside assistance services, Golden Towing provides probably the best car lockout solution in the state of Texas. With its state-of-the diagnosis machinery and best lockout services, it presents and performs all sorts of lockout solution in less time. Car lockout problem is common and it can happen with anyone anytime. Such situation requires cool decisions to be made.
Most of the people make the same mistakes like trying to fix the lock on their own or break the glasses to get the key or to break the ignition boxes join the ignition wires to get started.
Such steps cause more damages to your vehicle. Golden Towing offers an easy solution of car lockouts with quick recovery by auto machines which can produce a new car key in minutes or fix the lock more quickly. We and our network of independently owned and licensed affiliates also offer transponder fix for specializes vehicles.
Golden Towing's Dispatch Center Is The Heart Of It All
Our on-duty dispatchers are always available with services to all of the city of Houston Texas.
Our dispatch center is furnished with computer dispatched technology including GPS and navigation for a fast and meaningful response.